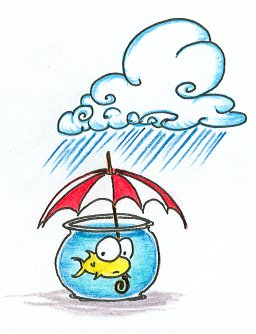 Rare rains of this monsoon
Drenched me thrice, these noon.
Rains this time were declared precious
But they showered on me, unconscious.
I have had little encounters with rains so far
Perhaps the cover i held, bundled me in a car :)..
Hey! this time i dont know how
??
The key was stolen somehow..
And the naughty rains placed the trap
Caught their rare prey and clap slap..
Freely falling and endlessly lying
On my forehead and shoulders, busy prying!
Deceptive waterfall;
disguised as rainfall...
soothed the heat within,
was perfectly relaxin'.